Season 2013
Wiesbaden
17-20 May 2013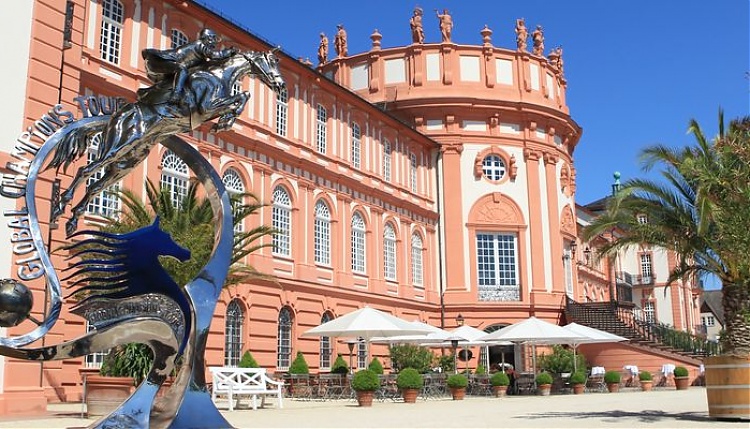 LONGINES GLOBAL CHAMPIONS TOUR will stage its third leg of 2013 in Wiesbaden, Germany from May 17 - 20. It will be the second time the event has taken place at the historic Schlosspark Wiesbaden-Biebrich after last year's debut.
For 75 years one of the oldest and most traditional horse shows in the world has taken place in this spectacularly beautiful setting. The 2012 attracted around 70,000 visitors who were  treated to a variety of great equestrian sports from world class LONGINES GLOBAL CHAMPIONS TOUR show jumping to floodlit free style dressage and eventing.
Elegant Wiesbaden is situated on the banks of the River Rhine and is one of the oldest spa towns in Europe. It was a major Roman settlement where the focus was its 26 hot springs, which later led to a boom in health tourism at its spas and hotels.
The lively town, where passion for sport and music runs high promises a super atmosphere and hospitality at the LONGINES GLOBAL CHAMPIONS TOUR show in May., European nobility, poets, philosophers and statesmen including Emperor Wilhelm II often stayed in Wiesbaden which consequently was soon called the 'Imperial City'.